I can't get enough of the white linen sofa this summer!
You have to love the Ghost Sofa from the Italian manufacturer Gervasoni. Imperfection done perfectly! I first saw these up at
Malibu Market
and fell in love with every detail! If you haven't been to Malibu Market you must go! The open air market with amazing views of the ocean are too die for and then to throw in the Ghost Sofa, it's just too much:-)
Ghost 14 Sofa
by Gervasoni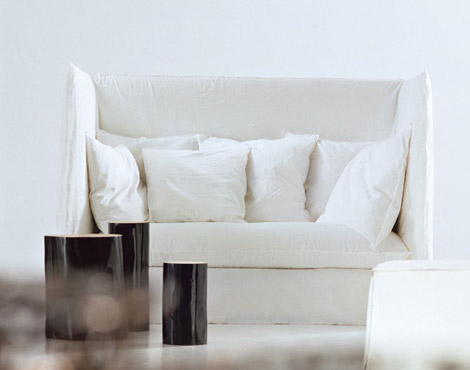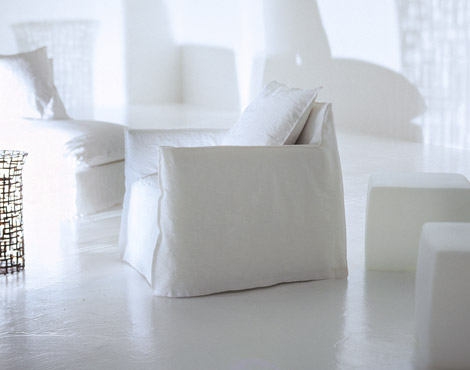 Ghost 5
by Gervasoni
IF you want to go
local and sustainable
you must check out Cisco Brothers. They are great to work with and are able to customize anything for you!
I love this adorable tufted look with the reclaimed teak legs.
Dinora Sofa
by Cisco Brothers
Cosmo Relax 84 in. Sofa
by Cisco Brothers
I would change the legs on this, but I love the style!

Rachel Sofa
by Tumbleweed and Dandelion
Vintage Sofa Reupholstered in White Linen
(I have a fabulous source for this, so email me if interested)
image via Desire to Inpsire
Or here's idea, just cover your existing with a linen or cotton sheet!
How fun! The mummy look!